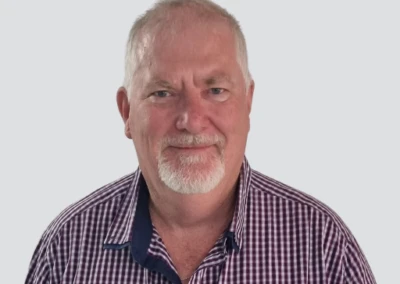 Paul Illingsworth
Email: [email protected]
Telephone: 0481 576 138
An astute and results driven finance professional Paul has extensive experience working across the retail, wholesale and rural banking sectors.
Paul has held senior and branch management roles with Heritage Bank, My State Bank, St George Bank and Rural Bank/Elders and his professional qualifications include an Associate Diploma in Business (Accounting) a Certificate IV in Finance and Mortgage Broking and a Justice of the Peace (Qual).
Based at our head office, Paul liaises with our client's providing support, guidance and credit analysis and ensures the required client documentation is prepared for lodgement with loan applications.
Having worked in the finance industry for over forty years Paul is both knowledgeable and proficient with navigating the complexities of lending and credit applications.