What's a home loan deposit and why do I need it?
A deposit is a chunk of money paid upfront towards the property, with the home loan taken out to cover the remainder. Given that buying a house involves a significant amount of money, lenders require a deposit to insure that you can cover the cost of the loan.
How much deposit do I need?
How much deposit you'll need largely depends on the value of the home you want to buy. The more money you save, the less you will need to pay towards your monthly repayments and any interest. On average, you'll need at least 5% of the total value of the property as a deposit. So, for a house worth $700,000, you would need a deposit worth $35,000.
How much can I borrow?
You'll be able to work out how much you can borrow based on the size of your deposit. It'll also depend on factors such as your current income, personal expenses and credit score, and whether you're applying as a single or joint applicant. All of this will provide the lender with an idea of what you can realistically afford in order to repay the loan.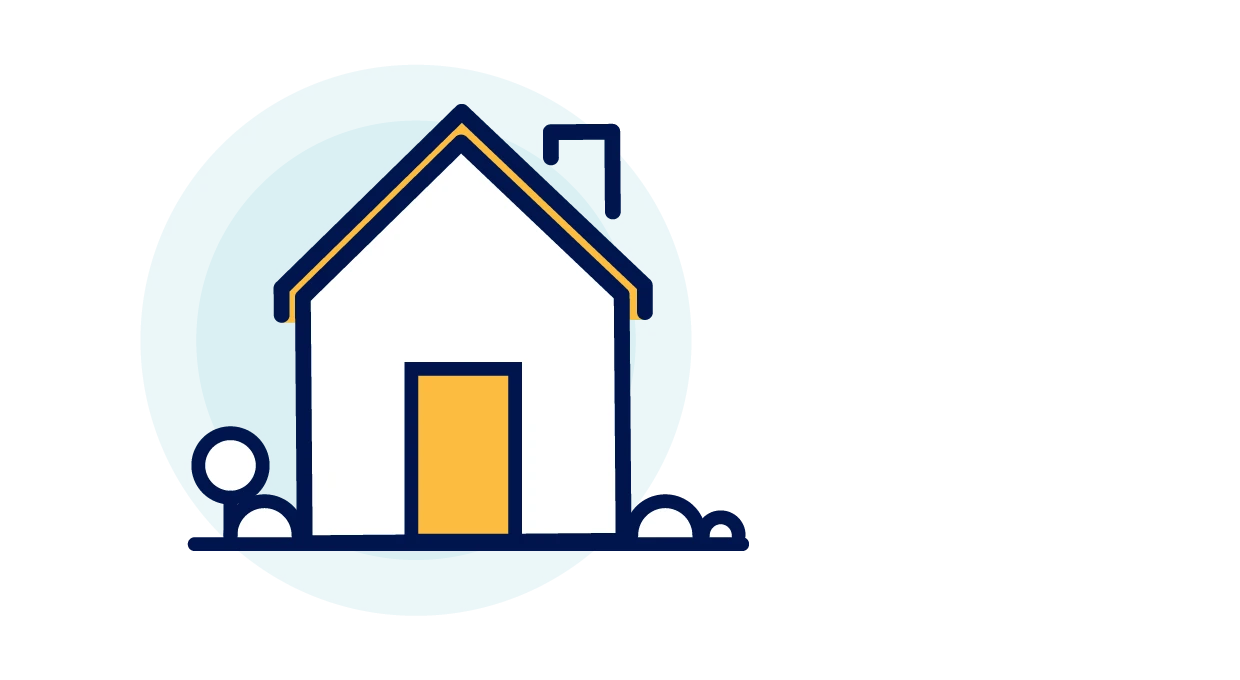 What options are available if I have a small deposit?
If you're wanting to purchase your first home but don't have a large deposit saved up, there are a number of options available to you.
First Home Guarantee
Each year, the government releases 35,000 First Home Guarantee places to assist eligible first home buyers in purchasing a new or existing home with a deposit of as little as 5%. There are some requirements for eligibility - such as being a first home buyer, earning under $125,000 in the last financial year ($200,000 for couples), and if you are planning to live in the property- not rent it out. To apply or see the full list of eligibility criteria, visit the government website.
Family Home Guarantee
Are you a single parent looking to get a home loan? If so, the Family Home Guarantee could be the solution for you. It allows 5,000 single people with at least one dependent child to buy a home with a deposit of as little as 2%. The eligibility criteria states that you must have at least one dependent child, you are aged 18 and over, and that you have earned $125,000 or less in the last financial year.
Gifted deposit
Finally, you may have the option of a gifted deposit from a family member. This would need to be declared as a gift, rather than a loan, with no expectation of repayment. It's also worth notingthat your family would have no stake in the property once the sale has completed.
Can you get a home loan without a deposit?
There are options available if you're thinking of applying for a home loan without a deposit. For example, a guarantor mortgage allows a family member or friend to secure the mortgage for you, whether via equity through their existing property or in their savings.
There are also lenders that offer low or no deposit options - for instance, if you pay Lenders Mortgage Insurance (LMI). This is an insurance policy that covers the lender if a borrower defaults on their home loan, so if you are willing to pay this, the more likely a lender is to give you a loan with a small deposit, or none at all.
Do I need a deposit if I'm applying for a shared ownership or an investment home loan?
The short answer is yes to both. If you're applying for a shared ownership home loan, the deposit you'll need will depend on the percentage of the property you own. As this is anywhere between 25-75%, the amount of deposit you'll need could be smaller. Investment home loans usually require a higher deposit (usually 20% of the property's value), so you'll need to make sure this is something you can set aside and afford.
Start a conversation
If you have any questions about what your deposit means in terms of your eligibility to apply for a home loan, have a chat with one of our brokers. They'll be able to assess your affordability based on your financial circumstances, helping you to find the right option for your needs.