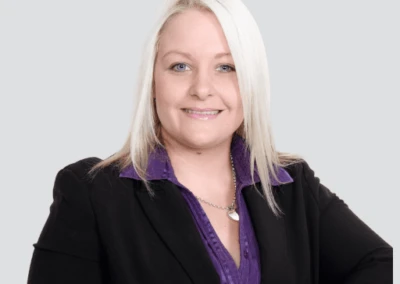 Nikita Crone
Email: [email protected]
Telephone: 1300 888 299
Nikita provides back-office support to our brokers through managing the Loan Processing team and she plays a key role in reporting to management and liaising with the Mortgage Advice Bureau – Australia head office team.
Nikita's responsibilities also include the development of internal processes, the planning, administration and management of internal events and meetings, communicating and assisting the brokers, database management and the preparation of reports.
Nikita comes to her role with an invaluable level of knowledge and expertise. Working for Women's Network Australia for the past 15 years – Nikita has assisted and been responsible for helping thousands of small to medium size business owners and solopreneurs to effectively develop, market, advertise and network their way to business success.
A business enabler, Nikita is passionate about helping our brokers to build and grow sustainable businesses. She seeks out improvement, leaves no stone unturned, offers excellence in customer service and operates on a high standard of professionalism in all she undertakes.